Comprehensive global R&D platform with unique scientific skills​
Alganelle by Seqens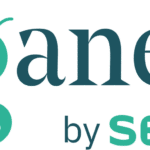 Unlocking the power of Nature.
Disruptive technologies in synthetic biology​.
Alganelle is an innovative biotechnology company at the cutting edge of Synthetic Biology and
Metabolic engineering applied to various microorganisms, including microalgae, used as cell
factories for the sustainable production of vegan, safer and ethical bioinspired metabolites, bioactive peptides and proteins for various industrial applications.
Based on 30 years of experience and its disruptive technologies, Alganelle offers to its clients with active ingredients of very high quality, safer and obtained from environmentally sustainable processes preserving the biodiversity and the environment while securing the supply chain.
Genetic and metabolic engineering
Production of High Value molecules vegan, sustainable, safer and ethical
Bioactive peptides/proteins
Metabolites (polysaccharides, oligosaccharides carotenoids…)
Biomaterials
Microorganism optimization
Alganelle Proprietary Products
3 patents filed for technology
Vegan peptides/proteins of Collagen-like and Elastin-like
4 Active Pharmaceutical Ingredients (API)
Innovative Biotech company with 30 years of experience and 4 patents
At the edge of Synthetic Biology and Metabolic engineering to optimize various microorganisms such as :
Bacteria, yeast, plant stem cells
With a rare know-how in engineering microalgae, novel cell factories
For the sustainable production of vegan, safer and ethical bioinspired metabolites, bioactive peptides and proteins
for various industrial applications:
Hyaluronic acid

, a natural polysaccharide

Bioactive peptides, polypeptides and proteins


>

Soluble

(without insoluble aggregates)




>

Properly folded

(

endogenous formation of disulfide bonds

essential for the stability and activity of numerous proteins)
Preserving the biodiversity and the environment while securing the supply chain (No use of scarce resources, no use of arable land, no seasonality, no use of hazardous
solvents nor expensive chemical reagents unlike conventional production processes).
COMPLEMENTARY BIOTECHNOLOGY PLATFORMS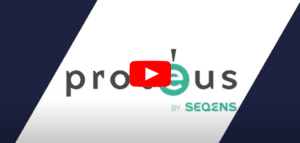 Protéus is a pioneer in protein engineering technologies, boasting over 25 years of expertise in developing tailored enzymes and scaling-up biocatalytic processes.
We actively engage in partnership projects in which we can leverage our expertise to co-develop tailor-made solutions.
We also extend our capabilities to provide one-off services to meet specific needs.
Additionally, we offer a select range or proprietary products that showcase our expertise.
Explore our innovative solutions today!
Proteus by Seqens offers a powerful platform to access unique enzymes from biodiversity and state-of-the-art proprietary technologies for molecular engineering. Its expertise includes biocatalytic processes development and, through Seqens group, scale-up and industrial production capabilities.
BICROBIOLOGY – SCREENING OF BIODIVERSITY
Identify from Nature's diversity the best performing native enzymes
PROTEIN ENGINEERING – TAILOR MADE ENZYMES
Powerful tools for improving enzyme efficiency for target applications
OUR BIOPRODUCTS 
Proteus has developed its own range of proprietary products :

More than 600 enzymes in collection, available on demand, covering 29 families of enzymes across main classes of enzymes (eg oxido-reductases, hydrolases, transferases, biomass treatment, cofactor recycling).
Download enzyme collection list

Order a screening kit (link to formulaire with following address: seqenzym@seqens.com
BIOTCATALYST FOR SUCROSE CONVERSION INTO FRUCTO-OLIGOSACCHARIDES
Fructo-oligosaccharides (FOS) are a natural sweet-tasting, low-calorie sugar alternative.
BIOCATALYST FOR ESTOLIDES PRODUCTION
Innovative fatty acid polyesters thanks to high performing lipases
BIOMASS HYDROLYSIS COCKTAIL
A range of cellulases at the highest level for cellulose hydrolysis
OUR ACHIEVMENTS

For more than 20 years, Proteus by Seqens has been developing tailor made enzymes and biocatalytic processes for its customers in various industries

We have developed an offer adapted to each application, depending on its specific needs and regulatory constraints
Examples of published projects
Synthesis of a cosmetic ingredient using a biocatalyst catalyzing the transesterification reaction. Three parameters had to be improved: selectivity towards the targeted alcohol group (3 possibilities), selectivity towards an impurity which is present in the substrate and very similar to the substrate ester and rate of conversion.




Using Evosight

TM

, enzymes improved for each parameter were obtained.
Selectivity towards the targeted alcohol group: 95% vs 85%

Selectivity towards the impurity: 1% vs 3%

Rate of conversion: gain of 20%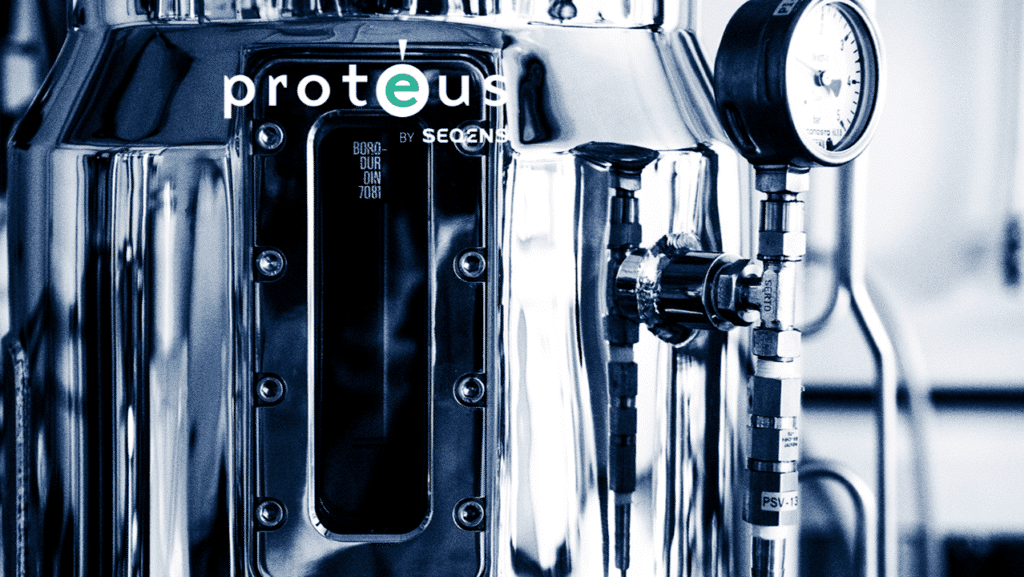 SEQENS'LAB: A DEVELOPMENT ACCELERATOR
A 34,000-square-metre science platform.
Seqens'Lab offers a unique ecosystem, dedicated to our customers to accelerate their projects from discovery to production and sales. Pharmaceuticals, personal care and specialty ingredients are the key markets served by Seqens.
Close to Paris, Seqens'Lab is the centre of excellence for developing a totally unique package of R&D services.
As an R&D center that meets the highest standards, Seqens'Lab brings together the group's key skills and expertise through
Medical synthesis laboratory
Chemical process development laboratory
Crystallization process development laboratory
GMP Kilo-Lab
Solid state analysis laboratory including polymorph screening
Analytical development laboratory
Expertise in Process Safety
Kinetic and thermodynamic simulation tools
Batch production capacities for pre-clinical and clinical studies
Quality Control laboratory for clinical batch release and stability studies
All this in a GMP quality environment.
Chemistry, Analytics, Kilo-Lab​
GenEvolutioN​
In-vitro testing services​
1000m² of laboratories​
800 m² of Offices​
200 m² of meeting rooms​
4000 m² of classified rooms​
600 m² of GXP archiving storage​
1500 m² of storage​
600 m² of Offices​
150 m² of meeting rooms​