Functionals
PRESERVATIVES SOLUTIONS
MULTIFUNCTIONALS
INSPIRATIONAL EXTRACTS
PRESERVATIVE SOLUTIONS FROM TRADICTIONAL TO MULTIFUNCTIONALS.
Discover our range for preservatives and preservative boosters, with a class leading chemical purity, driven by tight process control and renowned leading distillation capability.
Preservative Boosters Multifunctionals
AdvensProtect 2EHG

AdvensProtect 2EHG plus 

Ad

vensProtect 5 Green

AdvensProtect 5 Ultra

Ad

vensProtect 6

Ad

vensProtect 6 Ultra

AdvensProtect 8
Key features: 
AdvensProtect products have low toxicity,
good value as humectant and as moisturisers. 
For improved efficacy, our AdvensProtect products can be used
in combination with AdvensCare BZC and SA Premium.
Traditional Preservatives Actives
SA Pharma: Salicylic acid
Seqens Salicylic acid is a one of a kind active ingredient that meets the highest standards for multiple applications. SA Enters into the composition of various cosmetic formulations (showing proven efficacy as having antibacterial, anti-ageing, keratolytic, exfoliating and preservative properties)
AdvensCare BZC: Benzethonium chloride 
AdvensCare BZC is a crystalline quaternary ammonium salt. This product is available as a minimum 97% pure odorless and white to whitish fine powder. Used as a fast-acting preservative in personal care products, it is very effective at low concentrations against a wide variety of microorganisms. 
Key features: 
BZC and SA are available as water soluble highly pure white powders and are effective at low concentrations against a wide range of micro-organisms.
For improved efficacy, our AdvensProtect products can be used
in combination with AdvensCare BZC and SA Pharma.
Discover our range for specialty multifunctionals.
The new solution to the decline of some
traditional preservatives.
Diisopropyl Adipate (AKA DIPA) is one of SEQENS Custom Specialties main chemical products. It is used for a variety of applications, such as the production of moisturisers, shaving lotions and cleaning agents. SEQENS Personal Care expertise in high purity distillation led to increased sales of Diisopropyl adipate (DIPA) which finds use in Sunscreen applications.
Dimethyl Adipate is a low toxicity, low odour, non VOC, readily biodegradable solvent that can be used in a variety of applications including agrochemicals, polymer intermediates, screening creams and lotions.
Inspirational & titrated extracts.
Seqens Personal Care offers a wide array of tailor-made botanical ingredients thanks to expertise in botanical and biotech extractions along with best-in-class project management skills, agility and flexibility.
Our expertise in enzymatic extraction and purification enables Seqens to develop ingredients with controlled traceability, best-in-class quality and analytical profiling, together with substantiated efficacy.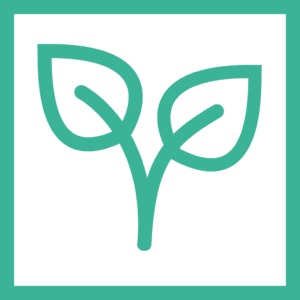 Ethical sourcing and local partnerships

:

organic plants and ethical development

Almost all of the portfolio is

COSMOS Approved or Certified

by Ecocert

Traceability

: from the field to the extract
FRUITS

​ Example:​lemon, pomegranate, ​fig, peach…​

TREES

​ Example:​panama wood, ​silver birch, beech…​

FLOWERS

​ Example:​ cherry blossom,​cotton, wild pansy…​

HERBS

Example:​lemon verbena, thyme, rosemary…​